Medicare Options and Solutions
Disabled, Turning 65, and Beyond
Medicare is confusing to most people and health care can be expensive. Our goal is to help you find the plan that offers the highest level of protection at the lowest cost.
First, we sit down with you and show you how Medicare works and explain all of your options because Medicare is not "one size fits all". Every beneficiary has a unique set of circumstances. The right fit for one person, may not be the right fit for you. And that "right fit" may change from year to year.
Next, we'll help navigate your choices, and show you all the plans available to you. The decision is always yours.
Currently, we're licensed in several states including Alabama, Florida, Georgia, North Carolina, Ohio, Tennessee and Virginia.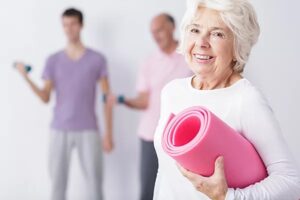 I Need Help Understanding Options
Original Medicare Only
Unlimited Out of Pocket – No cap on financial exposure
You pay 100% for most prescription drugs unless you have Part D or other drug coverage.
Part A (Inpatient Hospital) –
$1364 Deductible (2019) Each Benefit Period – 80/20 Coinsurance
Inpatient Hospital Care (Semi-private room, meals, drugs as part of treatment)
Skilled Nursing Facility up to 100 Days
Hospice Care
Home Health
Part B (Medical) –
$185 Deductible (2019) Annually – 80/20 Coinsurance
Medically necessary doctors' services including those received as hospital inpatient
Preventative Services
Labs, X-rays, MRIs and some other diagnostic tests
In very limited circumstances, medications administered in an outpatient setting
---